Do you feel like you simply just had enough?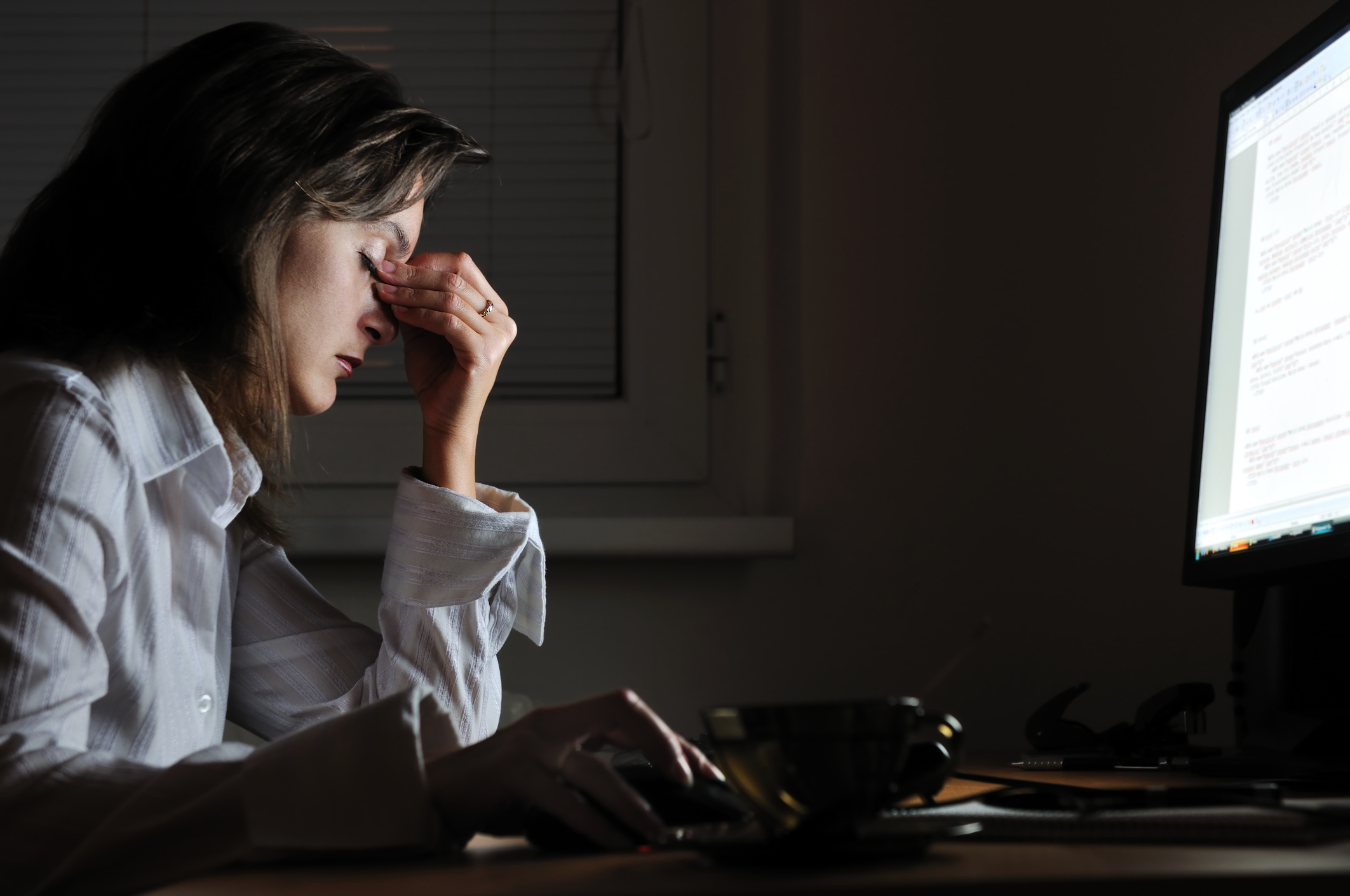 Enough with pressure, stress, anger, anxiety, weight gain...
You may have worked very hard to get to where you are today.

You may have succeeded in many areas of your life.

You may have already achieved everything you once wanted from your career and personal life.

You are a highly intelligent person whith high standards who knows how to get what you want.
So you may believe that someone like you really should't have any issues, right?
- But yet, you feel unsatisfied. Something just doesn't feel right.
It may feel like as if from a clear blue sky a painful bundle of negative emotions, unwanted habits and problematic relationship just hit you. Out of a sudden and all at once. Leaving you feeling stuck, lost and helpless.
You blame others and your circumstances. The job, the boss, the partner, the family. You want to change, but without knowing where to start.
Your mind keeps playing a constant loop of negative thoughts, building a knot in your stomach that keeps you up at nights.
You suffer alone and in silence.
Your look OK from the outside. Everyone knows that you are the person who has it all together. It may have even be true until now.
It's not easy to talk about those random panic attacks that you've started to experience. Because you don't want to worry anyone and you may believe that they just wouldn't get you anyway. You don't even get yourself, so how could they?
The silent, internal chaos that you're experiencing is already manifesting itself with external unwanted habits. You may neglect your health, avoid social life or procrastinate over things that matter to you the most. It's like having and invisible brick wall between you and your dreams, that nothing can break.
In order to fix this you've probably already read a whole bookshelf worth of self-help, watched hours of Ted talks online, tried the power pose and positive thinking. But nothing helped. None of that wisdom that internet feeds you has any effect on you.
Maybe the stress has already drained all the energy from you, leaving you feeling apathetic and not wanting to do anything. Just plod on and escape negative emotions by binging food and Netflix.
The extreme anxiety attacks and self-criticism kicks right into your stomach the first thing in the morning when you wake up. Nothing seems to ease your pain, except too much Merlot and drowning yourself into your work.
Your life just seems to pass by without you having any control of its direction.
The good news is that you don't have to go it alone.
Hi, I'm Anna, the founder of Mayfair Coaching Lounge
I'm a Personal Transformation Coach and Person Centered Integrative Therapist and for you who "just had enough".
I specialise helping you to eliminate the signs, symptoms and causes of apathy and work-related stress.
My clients are hard-working lifelong high-achievers who spends long hours in the fast-paced, high-pressure business environments. Although being fully functional and very capable they have come to a place in their life where certain circumstances of their lifestyle are causing them involuntary stress and overwhelm. Our work together isn't about just working on the symptoms but diving into the root cause where the presenting issues will be eliminated from.
On top of eliminating rumination and stress I focus on helping you to discover what is it that you really want in life and help you to get there.
I have a unique, empathic, sensitive and committed approach in helping my clients to get the life they want.
Together we'll work to find the real source of your happiness and eradicate the invisible mental blocks and fears that may have kept you from getting the health, relationship or career that you always wanted.
The reason I understand my clients so well is because there was a time in my life when I used to be a corporate burnout suffering from excruciating stress (...READ MORE). The stress that originally got started at work begun to ripple in other parts in my personal life, causing apathy and anxiety. This unfortunate time then turned into a journey to discover who I really was and what I really wanted from my own life.
The secret that I didn't know and now want to share with you is this: You don't have to change your external circumstances, relationships or job in order to be happy again.
With me, you'll be able to eradicate stress, rumination and negative habits without willpower or "hoping for the best". With the combination of my experience, skills and your willingness to take action in order to change means that you'll be able to blow your own mind and finally find the clarity and inner peace you that you've probably been waiting for your entire life.
ANNA IS EXCELLENT
She cares. She listens hard and always asks the hard questions. I stopped just playing it safe. I started taking risks I would not normally take. As a result I became more fearless and much more confident in myself and understand that I can succeed on my own.
Dino
Global Manager - now a New Business Owner
I invite you to book a free, no-obligation call with me to discuss the right approach for you
During this call I will listen to you deeply and help you to gain better clarity of your current situation and how to get out of it
Untreated, the things we want to change end up changing us
Choosing to live in denial, passively waiting for better times or hoping it to go away itself won't eradicate your problem. Addressing it, understanding it and working on it will.
Trying to figure yourself out on your own can only get you so far.
You can read all the self help books available and this way try to "fix" yourself. It can make you feel good momentarily as you might feel like you are "doing something". However, consuming (or bingeing) information is not an answer if you really want to be able to change - not for a little while before bouncing back to the square one - but for life.
The real, mind-blowing transformation requires time, commitment and work.
Not understanding, not being able to see yourself objectively or simply believing that you know what you are doing in order to help yourself can be as "easy" as heart surgeon operating himself. With professional help you'll be able to learn about yourself in a completely new way, get the results that you want, blow your own mind and quickly gain and use energy on those things that really matter to you.
You no longer have to "spray and pray" what comes to your own self development.
You have the key to all of the locks that are inside of you and with my help you'll be able to find the right keyholes in order to set yourself free, one lock after another.
This means that you no longer have to spend any more money on buying another self help book on "how to..." or spending time watching random motivational videos and not getting any results. No more surfing the internet 3AM to find answers to life's big guestions. No more trying to use willpower in order to change habits in order to feel better.
My number one goal is to help you to take back control of your life.
Dealing with the root cause instead of just trying to change the situationsand the people around you means that you wont be carrying your old problems to new environments such as your new job or new relationship. You will no longer let life just "happen" to you. This time you'll be in charge. You'll be able to understand your own thoughts and mindset, be able to kill the inner critic and take back control of your life. No matter what situation you'll be thrown at in the future you'll be able to decide how to feel about things and how to react to them. When you are in control of whats happening inside of you regardless whats happening on the outside or whether you get other's validation you'll be finally able to hit those life goals that you've only been dreaming of this far. Nothing will be stopping you achieving the destiny that you'll be setting for yourself.
Real, lasting change takes effort and practice.
Because we are wired to stay where we are, stay comfortable and stay away from the unknown our brains don't like us to change. No matter how positive the intention might be.
With my help you'll be able to move away from the negative state of mind and understand yourself in a deeper level whilst designing and working towards the future that's absolutely right for you.
Book now your free consultation to see how we can work together.
About Anna
Anna is an Accredited Personal Transformation Coach and Person-Centered Integrative Therapist with a passion for helping people grow confident in who they are by building up the courage to finally drop the mask they've been wearing for all their lives and show the world who they really are.
With the experience of using the combination of Transformation Coaching, Neuro-linguistic Programming, Cognitive Behaviour Therapy, Ericksonian Hypnotherapy and Integral Eye Movement Therapy Anna has helped her clients to succeed and heal, whilst helping them, not only to momentarily to feel better, but to really take charge of their lives, move towards new unexpected directions and going beyond their own expectations.
I cannot recommend Anna enough.
Honestly, you cant go wrong working with this extraordinary human being.
I got a lot out of working with Anna, and I am very happy that I reached out to her. I liked Anna's honesty. Due to her awesome nature, I felt comfortable being completely open with her. Anna helped me see and understand things from a different perspective. She never gave the impression that she was judging me. This helped greatly!
Steve
Coach for the Deaf and Hard-of-Hearing
I'm more confidence to speak to people at events, control my panic thoughts and go and talk to people.
Anna is a great coach and I've already recommended her to others. So many people have noticed the small changes already and are telling me that I look more relaxed and positive these days. Anna was very friendly and didn't have any judgment. She made me feel comfortable and I was able to open up. Today I am more aware of my own thoughts and how I react on them. I started to like myself again!
Julia
UX Designer
I WOULD DEFINITELY RECOMMEND HIRING ANNA AS A COACH; IT IS A LIFE CHANGING EXPERIENCE AND A GREAT OPPORTUNITY TO SPEED UP IN FULFILLING YOUR CAREER ASPIRATIONS AND PERSONAL DREAMS.
My coaching journey has been amazing, I am feeling happier and more confident. I feel stronger, more aware of who I am and more in the present. I admire Anna's professionalism and the respect she shows. I felt that I could open up without the worry or fear our conversations would be disclosed. I felt trust and support throughout. I enjoy how the conversation flowed, as if I was talking to someone I had known for a long time.
Ervin
Cost Engineer - now a New Business Owner
Take that first step
to free yourself from whatever is holding you back.
Want answers to anything?
What happens on this call?
During this non-judgmental, no obligation call I will listen to you deeply. We will talk about your current situation and see whether we have the good chemistry to work together. Without the right person-to-person chemistry the work is only mechanical and has no soul. I care about you and I want to ensure that I'm the right person to help you.
I would definitely recommend Anna to others!
I was very surprised how easy it was to communicate my issues to her, I felt as if she'd knew exactly what I was trying to say, her reply was always so spot on. Most importantly I felt understood. I would've never thought I can say how I really feel and someone would just nod and just accept the darkest side of me.Now I can bare the thought of loving myself unconditionally. After every session I left the room loaded with motivation and hope. So id like to say a big THANK YOU.
Vaiva
Broadcasting Software Manger
Looking forward working with you and helping you towards the changes that you are after
Anna Jarviautio
Accredited Transformation Coach and Person-Centered Integrative Therapist
Founder of Mayfair Coaching Lounge